The world of work is constantly changing, and so are the skills that are in demand. Some of the most sought-after skills today are leadership and management skills, and this is where ILM training can help.
ILM stands for the Institute of Leadership and Management. Every year they qualify 70,000 leaders and managers, helping them develop the critical skills to succeed, and in doing so make a real difference to the present and future of workplaces in the UK and globally.
"9 in 10 learners said they were able to apply the leadership and management skills learnt through ILM to their day-to-day job role and would recommend our qualifications, programmes and/or apprenticeships"
Click here to read more about the impact of ILM training.
As an ILM accredited centre we support both organisations and individuals in obtaining professional ILM training qualifications in leadership and management and coaching.
Why choose ILM training?
ILM training courses are designed for individuals at all levels of management, from first-line managers to senior executives. The courses cover a wide range of subjects, including leadership, management, coaching, communication, performance management, and project management, among others. ILM courses can also be flexible and tailored to meet the specific needs of an individual or organisation.
Benefits of ILM Training:
Improved Leadership Skills: ILM training courses help individuals develop their leadership skills, enabling them to lead teams more effectively and drive business success.

Enhanced Career Opportunities: By completing an ILM training course, individuals can demonstrate their commitment to professional development, which can open up new career opportunities and increase their earning potential.

Recognised Qualification: ILM is a well-respected professional body, and its qualifications are recognised globally.

Increased Confidence: ILM training courses help individuals build their confidence, enabling them to take on new challenges and responsibilities with ease.

Better Communication: ILM training courses help individuals improve their communication skills, enabling them to build better relationships with colleagues, customers, and stakeholders.
Why choose Crisp Professional Development for your ILM qualification?
At Crisp CPD, we offer both ILM Level 3 and ILM Level 5 qualifications as well as working with you to create 'ILM Recognised' training programmes for your team. Here are some of the reasons you might consider Crisp as your ILM partner:
We have been an accredited centre for 20 years

Individual approach - you will be assigned a personal tutor who is there to support you every step of the way

Small group sizes - no lecture halls or webinars, our small group sessions enable participation and facilitate learning

Internal marking and assessment - your tutor works with you to get you the pass you deserve

Flexible timescales and delivery: face-to-face and virtual sessions with elearning support
Kizzy Harris, Crisp Professional Development associate and ILM Level 7 Executive Coach comments about her ILM qualification:
"ILM is a well-recognised and respected qualification. One of the key benefits of ILM is that both the assignments and coaching practice are work-based. I found that this really stretched my understanding and application of coaching in the workplace. This in turn enabled me to make a significant contribution towards developing a coaching culture within my organisation. As a mentor, I see the investment a business makes being returned through the growth of knowledge, skills and behaviour of not only the trainee coach but also of all those they work with whilst training and post qualification."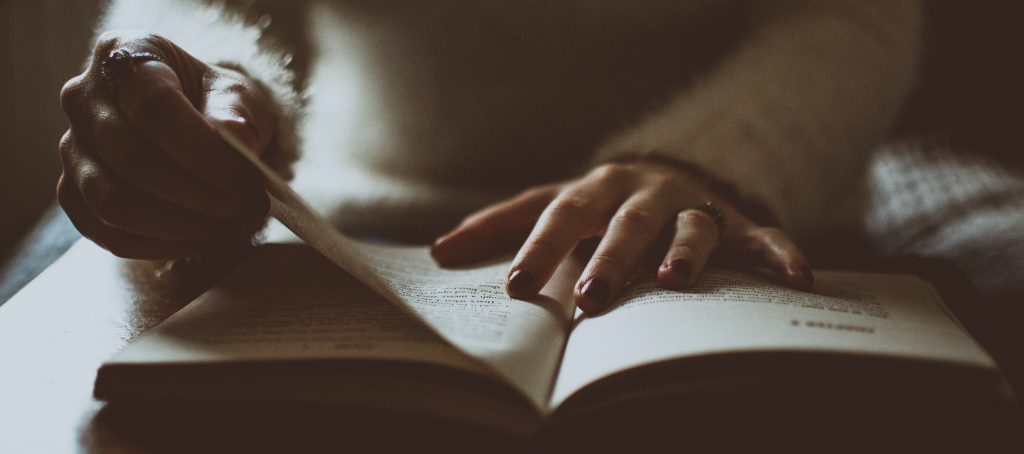 What ILM Training do we offer?
ILM Leadership and Management:
The ILM Award in Leadership and Management can be taken at Level 3 or Level 5 and can be delivered in-house for your company, or for individuals combining face-to-face or virtual/online training with 1:1 tutorials.
These programmes require the learner to complete two work-based assignments, allowing them to practically apply their knowledge to the workplace and offer an immediate and visible return on investment.  Click below to find out more:
"The whole experience has been very good, particularly getting the email to say that I had passed the course!  What I found most beneficial is that my tutor was always on hand. I could submit as many drafts of my assignments as I wanted for her to review. As I work shifts, I also found it helpful that the assignments could be submitted by email and follow ups either in person/email or by phone.  If anyone is considering bettering themselves and improving their leadership style, I would thoroughly recommend this ILM course"
A recent graduate, ILM Level 5 Leadership and Management
ILM Coaching and Mentoring:
This is an entry level coaching qualification for people who want to coach in the workplace, and who want a coaching qualification to back up their practice. Expect four days of group learning, to undertake 6 coaching hours and to write up three assignments. This usually takes people 6 to 9 months to complete.
This is the entry level coaching qualification for leaders who want to coach or people who may be considering a career as a coach. Expect six days of learning workshops, 18 hours of coaching practice and three assignments. Usually takes 12 to 18 months.
Do you want your training programme to be recognised by the ILM?
More and more of our clients are asking us for ILM Recognised status for their programmes. This gives learners and their employers external validation and peace of mind that your programme is in the same league as ILM's renowned world-class standards.
How does our recognised ILM training work?
In consultation with you, we create a bespoke training programme (minimum four days) that meets your needs and objectives

We submit materials, outcomes and session plans for approval - we take care of all the approval process for you

This is approved by the ILM

We deliver the programme

Upon completion all delegates are awarded an ILM certificate - with your organisation name and programme title included
In conclusion, ILM training is an excellent investment for individuals or teams who are looking to develop their leadership and management skills. The courses are flexible, practical, and can be tailored to meet the specific needs of an organisation. So, if you'd like to find out more about ILM Level 3 or ILM Level 5 training to boost your career and take your leadership skills to the next level, consider enrolling in an ILM training course by contacting us here.